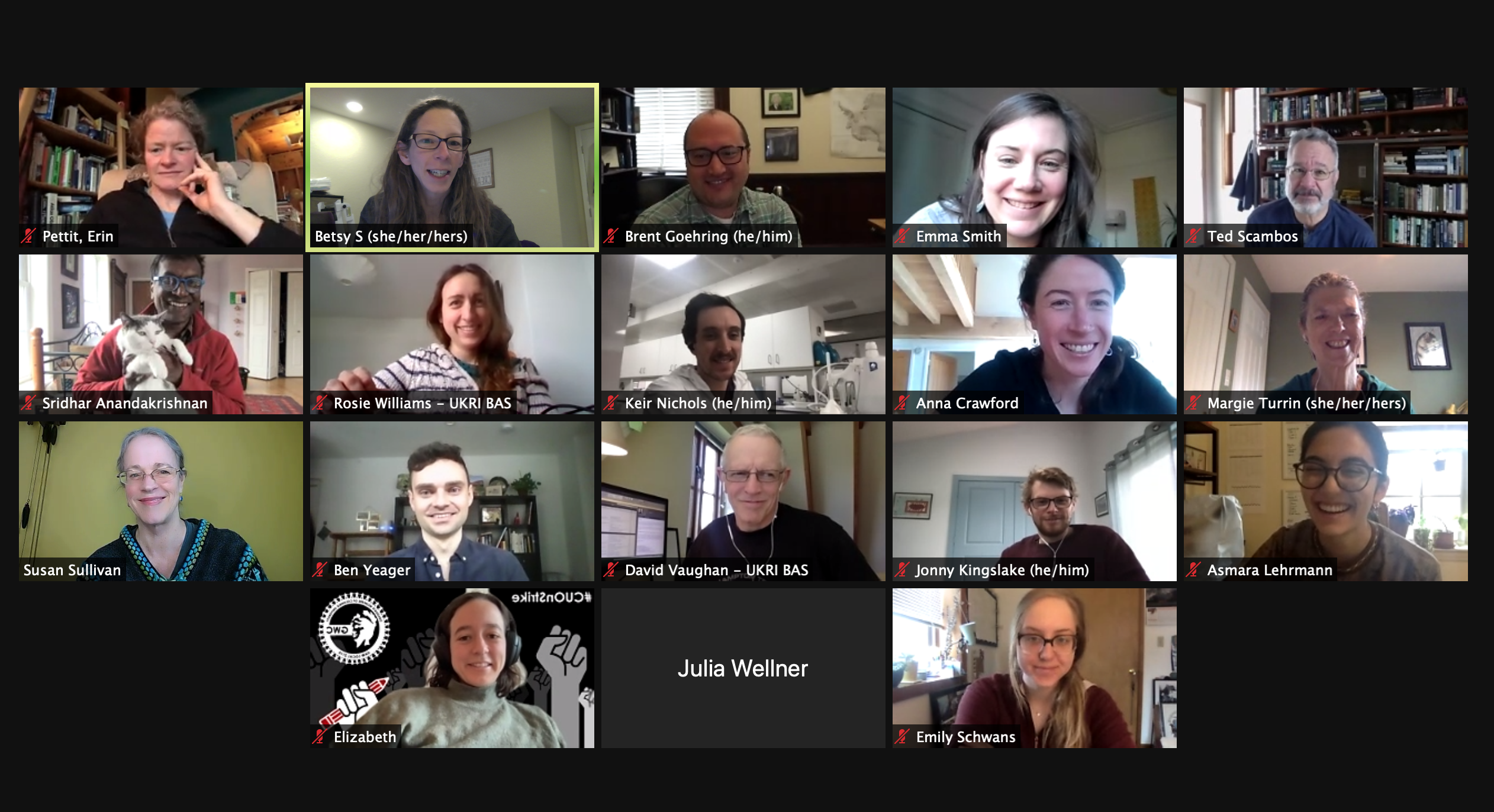 ---
---
ITGC is committed to addressing issues of equity, diversity and inclusion within the ITGC program and beyond, into the broader cryospheric community. 
Although equity and diversity measures were not part of our programme's original scope, in fall 2020 members of ITGC formed a committee of representatives from each of our nine projects that includes a diversity of career stage, gender identity, and people from the UK, US and beyond. This "IDEA Council" (IDEA = inclusion, diversity, equity, accessibility) has a common desire to foster a more diverse, equitable and inclusive community within each research team, across the ITGC, and broadly to the Antarctic and cryospheric sciences communities. To this end, in early 2021 we hired a diversity consultant who began addressing the challenges we have identified and providing us with skills in conversation and inclusion exercises. Along with trainings, assessments, and skill-building on diversity issues, a main focus is guiding our community through establishing agreed-upon community norms and values for use in daily research and interactions and in the deep field.
We appreciate the support of our funding agencies, the US National Science Foundation (NSF) and the UK National Environment Research Council (NERC), who value the need for addressing IDEA issues within the polar sciences.
Our team members, past and present:
The group's original moniker was JEDI Council (Justice, Equity, Diversity, and Inclusion). After some discussion, the team agreed that the Jedi mythology from the blockbuster movies has elements that are not inclusive and the term didn't resonate fully with the team.