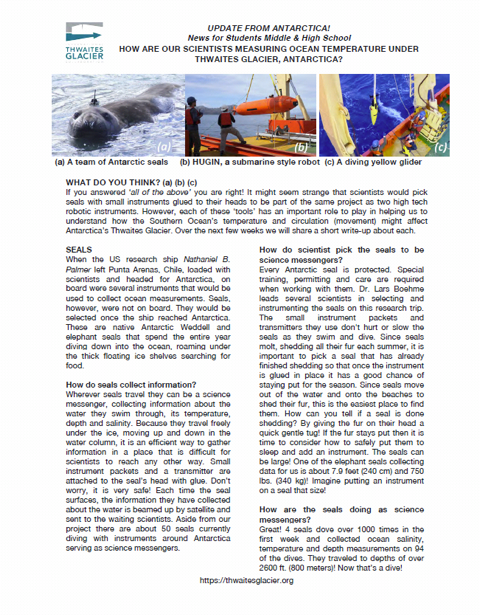 Educators!
Our "Antarctic Field Update" education series helps keep you and your students informed about current research in the Amundsen Sea, Antarctica, from our scientists onboard the Research Vessel Nathaniel B. Palmer as they study ocean characteristics near the Thwaites Glacier.
These updates are associated with reports from the research, found at our Snow on Ice page.
Antarctic Field Update #1: How are our scientists measuring ocean temperature under Thwaites Glacier, Antarctica?
Antarctic Field Update #2: Hugin, "The Brave Little Submersible," explores under Thwaites Glacier, Antarctica