---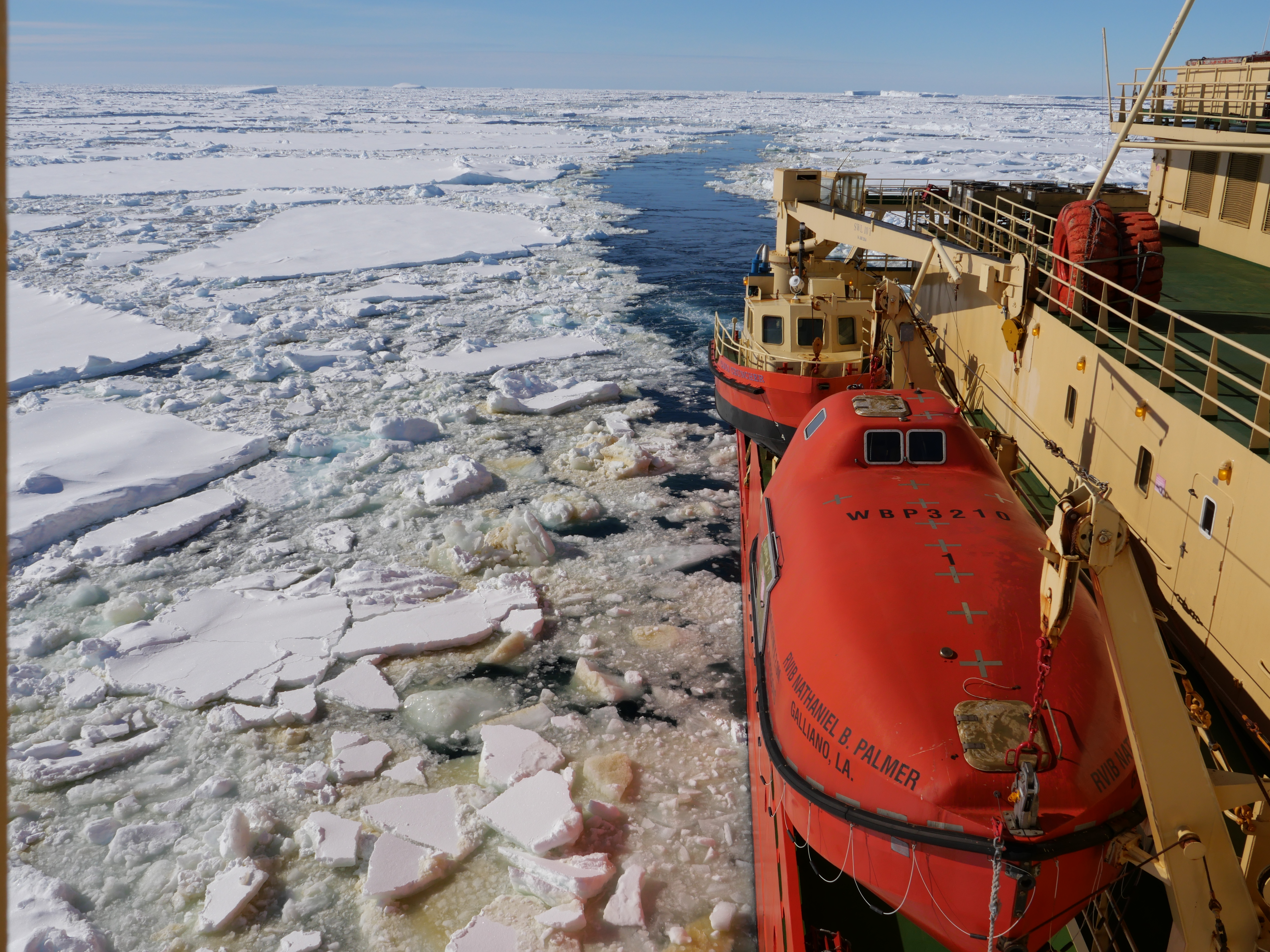 In early January, a ship-based team disembarked to the Thwaites Glacier region equipped with a fleet of underwater robots. A team of 32 international scientists set sail on the U.S. National Science Foundation icebreaker Nathaniel B. Palmer from Punta Arenas, Chile, with the aim of investigating present and past conditions close to and underneath the Thwaites ice shelf and surrounding areas, including the nearby Dotson Glacier.
The team has now reached the Amundsen Sea Basin in West Antarctica and has begun its planned investigation of the Dotson Glacier. As this research takes place, work is underway to find a path through the sea ice in the vicinity of Dotson and Thwaites. The ice is proving to be heavy this season with multi-year sea ice making transport around the region challenging. Although satellite imagery is used to predict sea ice flow and distribution, the ice coverage is highly variable from year to year and influenced by a wide range of factors.
The Nathaniel B. Palmer is an extremely ice-capable research ship and is well equipped to navigate the waters around Antarctica. The team on board has not been deterred by the B22 iceberg, a known obstacle that has become a semi-permanent feature of region. They are working diligently to safely execute this complex operation and gather vital data about the current state of the glaciers and ocean, and the future of our natural environment.
Senior Researcher Ted Scambos, U.S. lead of the ITGC Science Coordination Office, says: "We have been closely monitoring the sea ice extent around Thwaites for some time to determine the most efficient way to access the area.
"The team on board the ship was prepared for a range of scenarios depending on the sea ice conditions they would encounter at the sites. All of the research plans enable them to conduct essential work on the Thwaites or Dotson glaciers and adjacent ocean. These are critical sites for understanding Antarctica's ice and its interaction with the ocean, and its ultimate effect on sea-level."