---
ITGC's Ted Scambos describes the program's research on Thwaites Glacier in an article written for The Conversation.
Antarctica is where I work. As a polar scientist I've visited most areas of the ice sheet in more than 20 trips to the continent, bringing sensors and weather stations, trekking across glaciers, or measuring the speed, thickness and structure of the ice.
Currently, I'm the U.S. coordinating scientist for a major international research effort on Antarctica's riskiest glacier – more on that in a moment. I have gingerly crossed crevasses, trodden carefully on hard blue windswept ice, and driven for days over the most monotonous landscape you can imagine.
For most of the past few centuries, the ice sheet has been stable, as far as polar science can tell. Our ability to track how much ice flows out each year, and how much snow falls on top, extends back just a handful of decades, but what we see is an ice sheet that was nearly in balance as recently as the 1980s.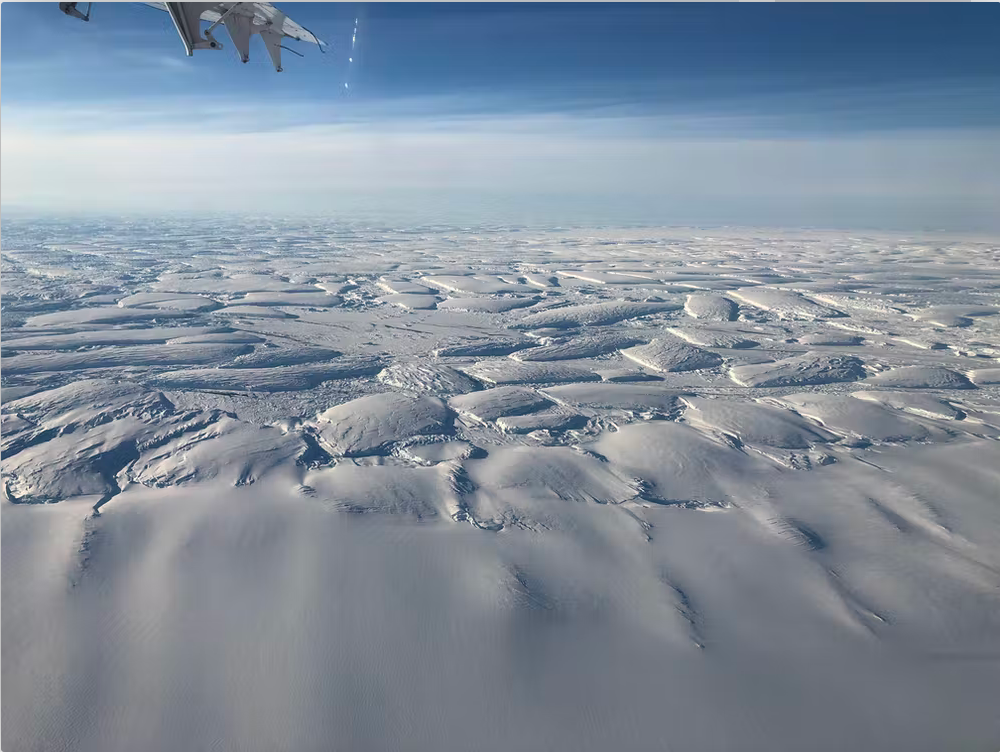 The glacier's ice breaks where it moves over ocean. Ted Scambos