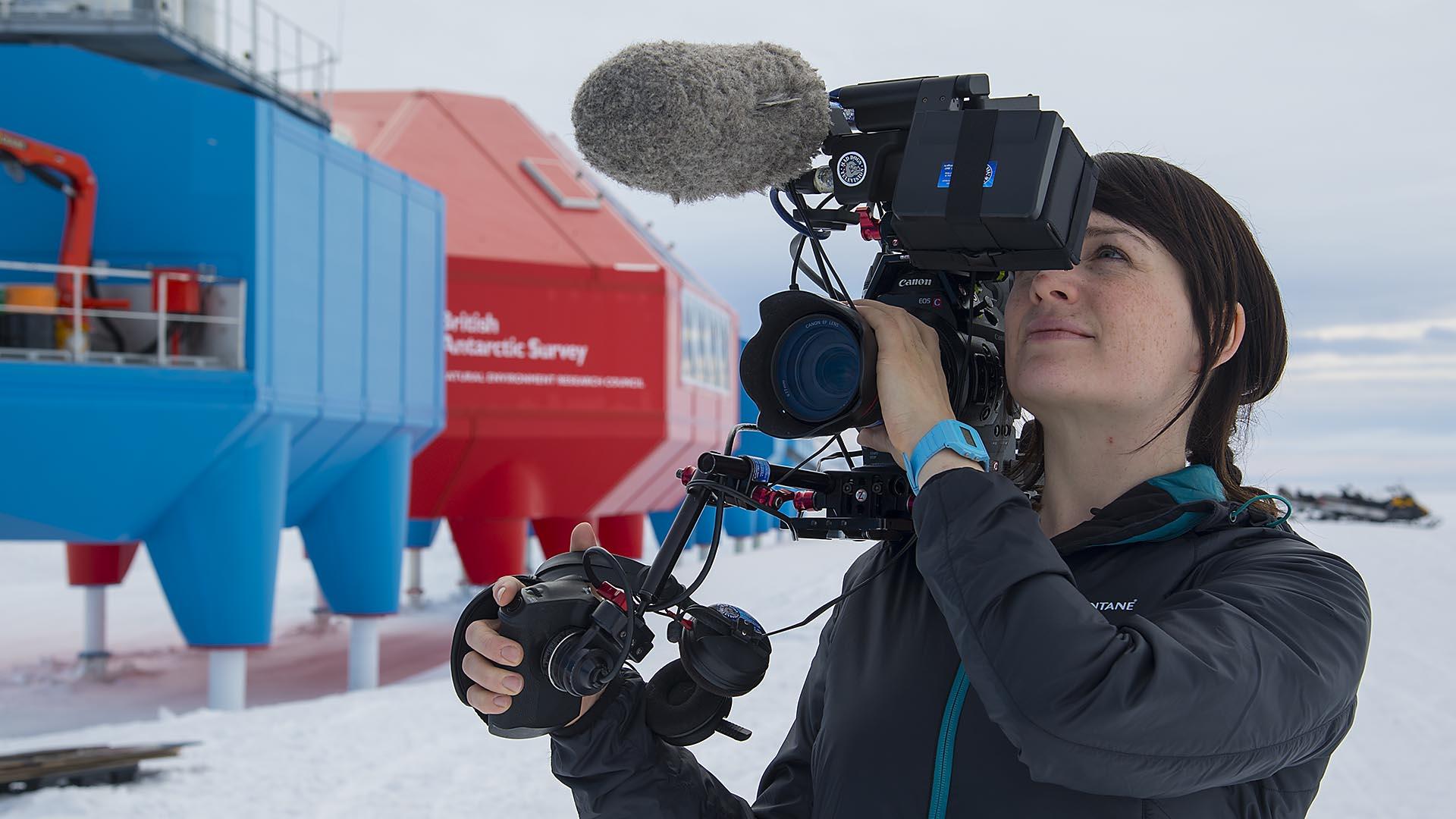 Photo credit: Pete Bucktrout, British Antarctic Survey
As part of our commitment to public engagement and outreach in the research of the ITGC, we welcome journalists to make contact with the Science Coordination Office. In addition, we will consider requests from journalists and broadcasters to visit Thwaites Glacier during summer field seasons. Places are limited, managed jointly with the National Science Foundation, and the selection process is competitive.
UPDATE April 12, 2022: No media visits to Thwaites Glacier 2022/23
The National Science Foundation announced that, as has been the case in the past two Antarctic summers, there will be no media visits to Thwaites Glacier during the 2022/23 field season. Whilst it is an important part of ITGC to communicate our work to the public through the media, the COVID-19 pandemic has slowed Antarctic research for the past few years. We have been able to facilitate media visits to Thwaites Glacier in the program's first two field seasons, which have enabled us to reach large audiences all over the world. It is hoped that media visits with the ITGC may resume in the future.
NSF's statement reads: The health and safety of the polar research community continues to be NSF's top priority. The COVID-19 pandemic significantly limited research opportunities in the Arctic and Antarctic regions in the past few years, and travel restrictions continue to make access to these regions logistically challenging. Due to these continued limitations and the need to prioritize science, NSF will not be facilitating media visits to these areas for the upcoming research seasons. NSF is committed to media engagement in the Arctic and Antarctic and will make an announcement at a later date regarding future on-site media opportunities.