---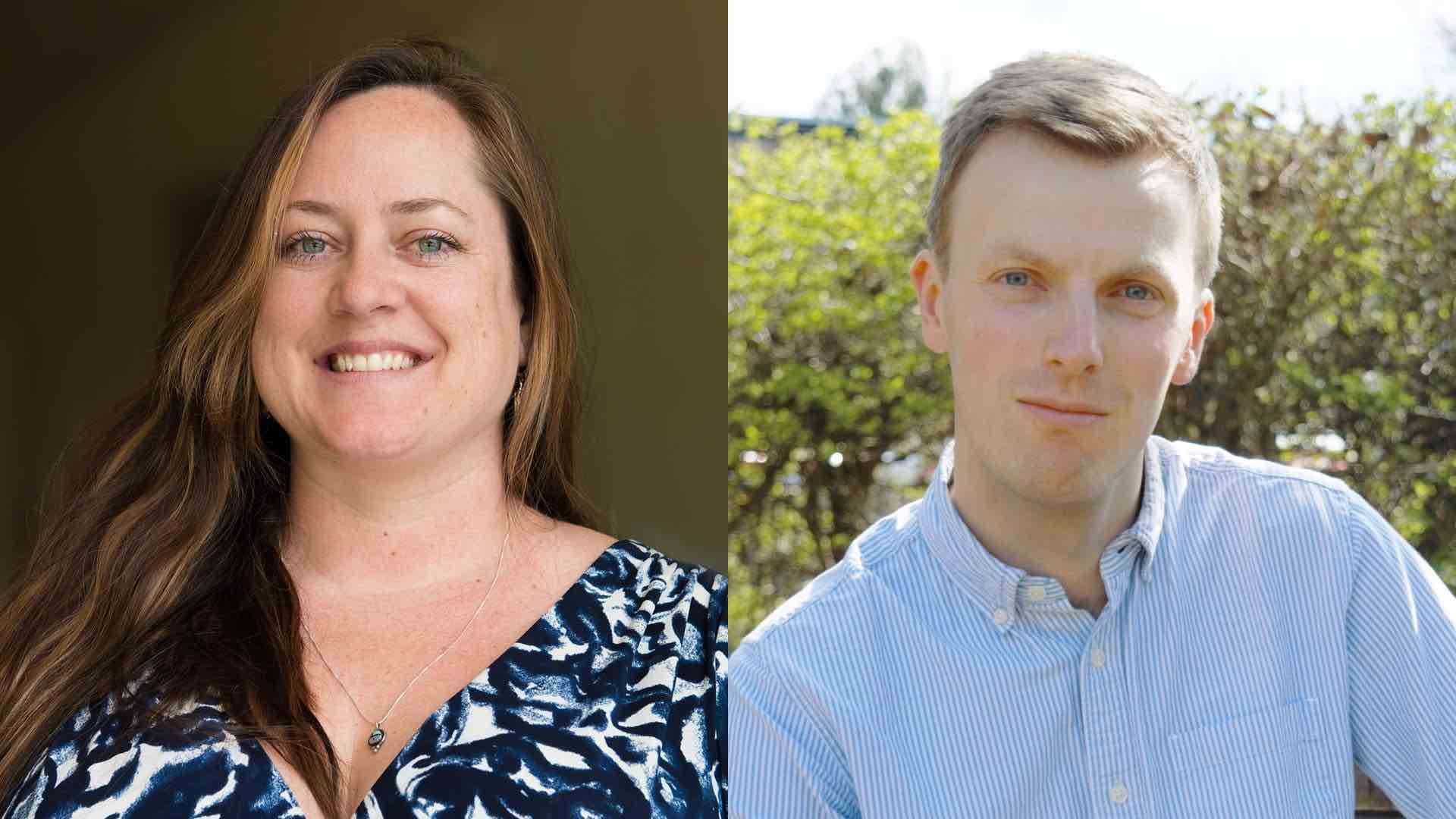 Scientists Dr Peter Davis (British Antarctic Survey) and Dr Britney Schmidt (Cornell University) have been named in the 2023 TIME100 annual list of the 100 most influential people in the world by TIME Magazine. They were recognized for their contributions to climate science, following the publication of results from an unprecedented expedition to measure melting under the Thwaites Glacier in West Antarctica.
TIME100, now in its twentieth year, recognizes the impact, innovation, and achievement of the world's most influential individuals. The full list and related tributes appear in the April 24 issue of TIME, available on newsstands on Friday 14 April, and at time.com/time100.
Polar oceanographer Dr Peter Davis and planetary scientist Dr Britney Schmidt were the lead authors of new papers analyzing the first measurements ever taken from the grounding zone under the Thwaites Glacier, where it meets the ocean to become an ice shelf. As part of the US-UK International Thwaites Glacier Collaboration, a team of scientists and engineers used hot water drilling to create a 600m deep borehole 2km from the Thwaites Glacier grounding line. They then deployed sensors including a slim undersea autonomous robot called Icefin through the hole to survey this highly inaccessible area.
They found that although the ocean near the grounding line was very warm and salty, the melt rate across the ice base averaged 2-5m per year - less than previously modelled. However, data from Icefin also revealed the base of ice shelf is covered in crevasses and stair-like patterns (terraces), which are melting more rapidly, in some places nearly 10 times faster. As water funnels through these irregular shapes, the heat can be transferred into the ice more rapidly, widening the crevasses and rifts further.
The Thwaites Glacier is roughly the size of Great Britain or Florida (192,000km2) and is particularly susceptible to climate and ocean changes. The total collapse of the glacier would contribute an additional 65cm to sea-level rise, whilst also destabilizing surrounding snow and ice.
Dr Britney Schmidt said: "Using Icefin, we could see for the first time how and where significant melt under the ice shelf is happening. These new views show us how change is happening under the ice, revealing complex and intricate systems that are responding to climate change and driving sea level rise. Antarctica may feel distant and rugged, but the truth is that it is incredibly vulnerable, and that changes there effect every one of us. Understanding how the planet responds to our actions is critical for stemming the tide of climate change."
Dr Peter Davis said: "Our research showed that it doesn't take much to push a huge Antarctic glacier out of equilibrium - and that has real consequences for all of us, no matter where we live on this planet. It's not too late to do good: there's still time to make a difference by cutting carbon emissions and moving to a greener economy. We're honoured that our work has been included in the TIME100, and I hope this is a sign of the appetite of the global community to take action."