---
This Antarctic field season, the UK's new polar ship RRS Sir David Attenborough, will support the International Thwaites Glacier Collaboration by delivering cargo to the English Coast in Antarctica. With this scheduled, researchers showcased the work of ITGC when the icebreaker visited Greenwich, London, last month (28-30 October) for a special event to support the UK's Presidency of COP26.
British Antarctic Survey, who operates the ship, partnered with Royal Museums Greenwich to create a festival called Ice Worlds to engage with families and the public. Over 30,000 people admired the ship, attended the festival in the museum and had the opportunity to learn about the work of ITGC and learn why Thwaites Glacier is essential for predicting its contribution to global sea-level rise. A series of Government ministers and VIP guests, including Sir David himself, visited the ship and had the opportunity to take in its science capability first hand. In addition, the US Embassy's Charge d'Affairs Philip Reeker visited the ship to meet the crew (pictured with Captain Will Whatley) and ITGC scientists.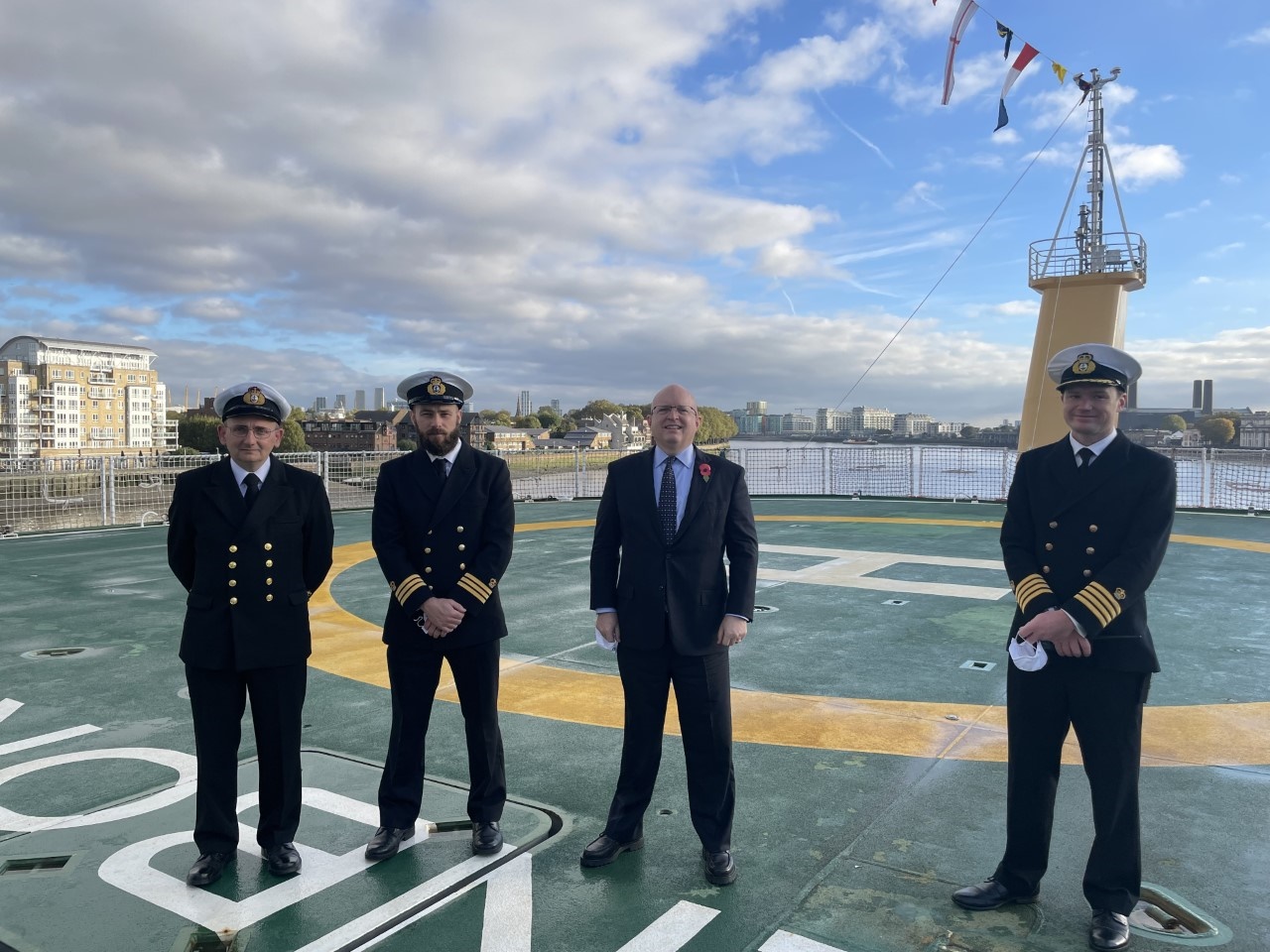 Dr Rob Larter (THOR) and Dr Anna Crawford (DOMINOS) talked to ship guests about ITGC (pictured below along with CDA Phil Reeker and Minister for International Trade Anne Marie Trevelyan), and in the museum Ted Scambos and David Vaughan (SCO) along with Keir Nichols (GHC) and Pete Davis (MELT) spoke to visitors about Thwaites Glacier as a worrying glacier.
Athena Dinar from BAS, who works on promoting ITGC and was involved in organising the ship's visit to London, said: "It was great to showcase our work on ITGC to so many different audiences, from policy makers and ministers to families and the public at such a high profile event in the lead up to the important COP26 climate negotiations in Glasgow. We may even has inspired the next generation of polar scientists!"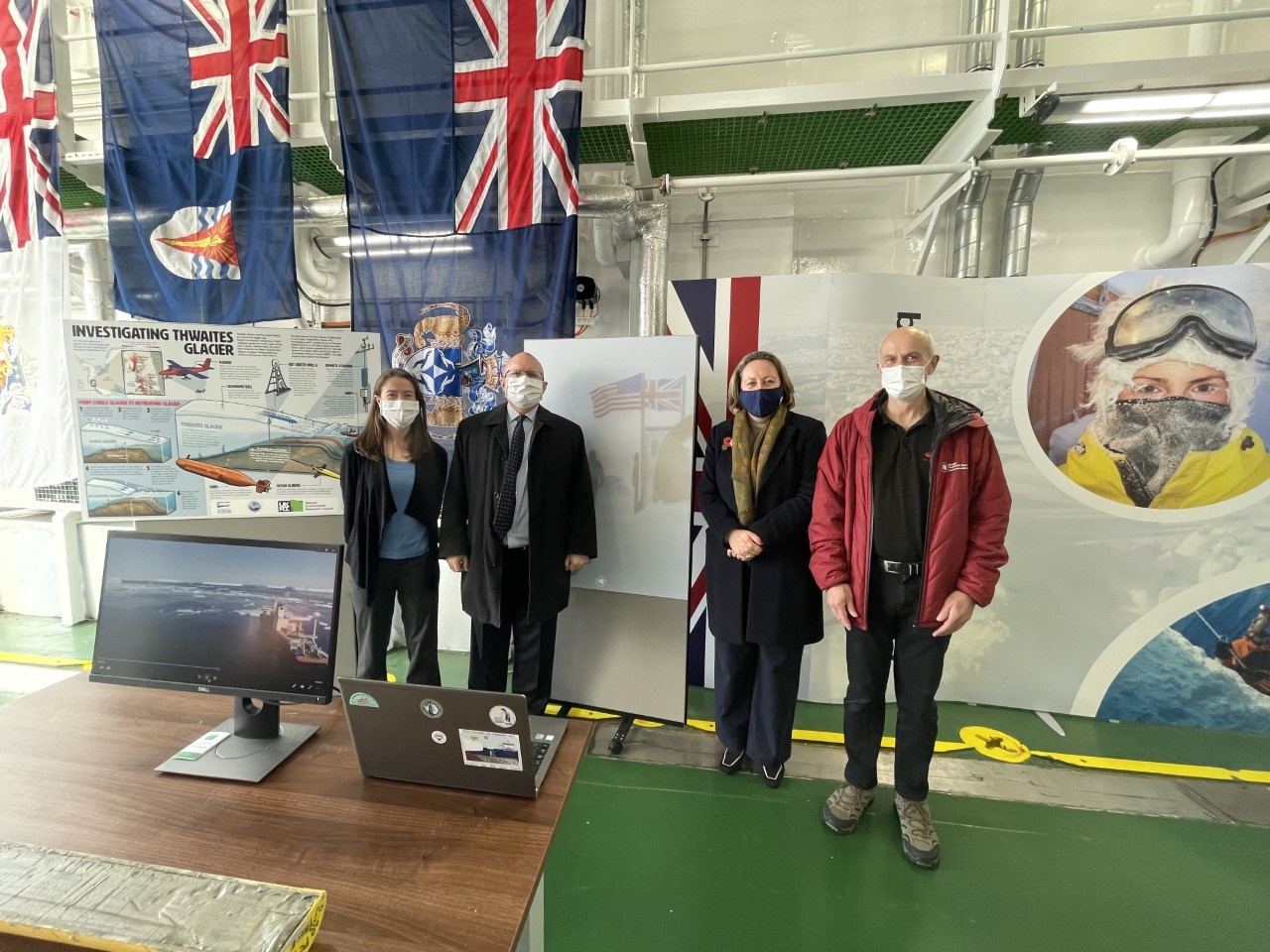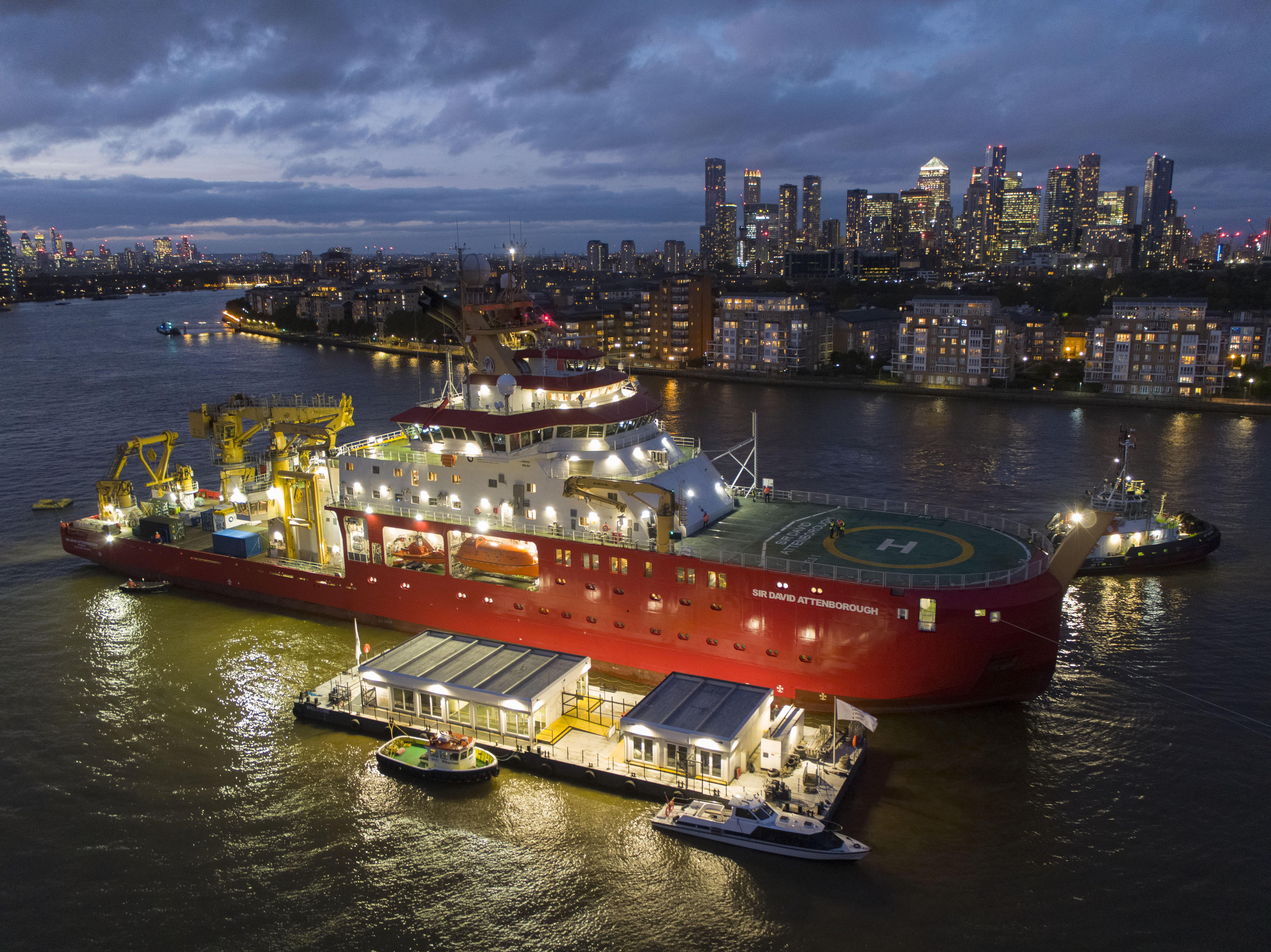 The new research ship Sir David Attenborough in London