---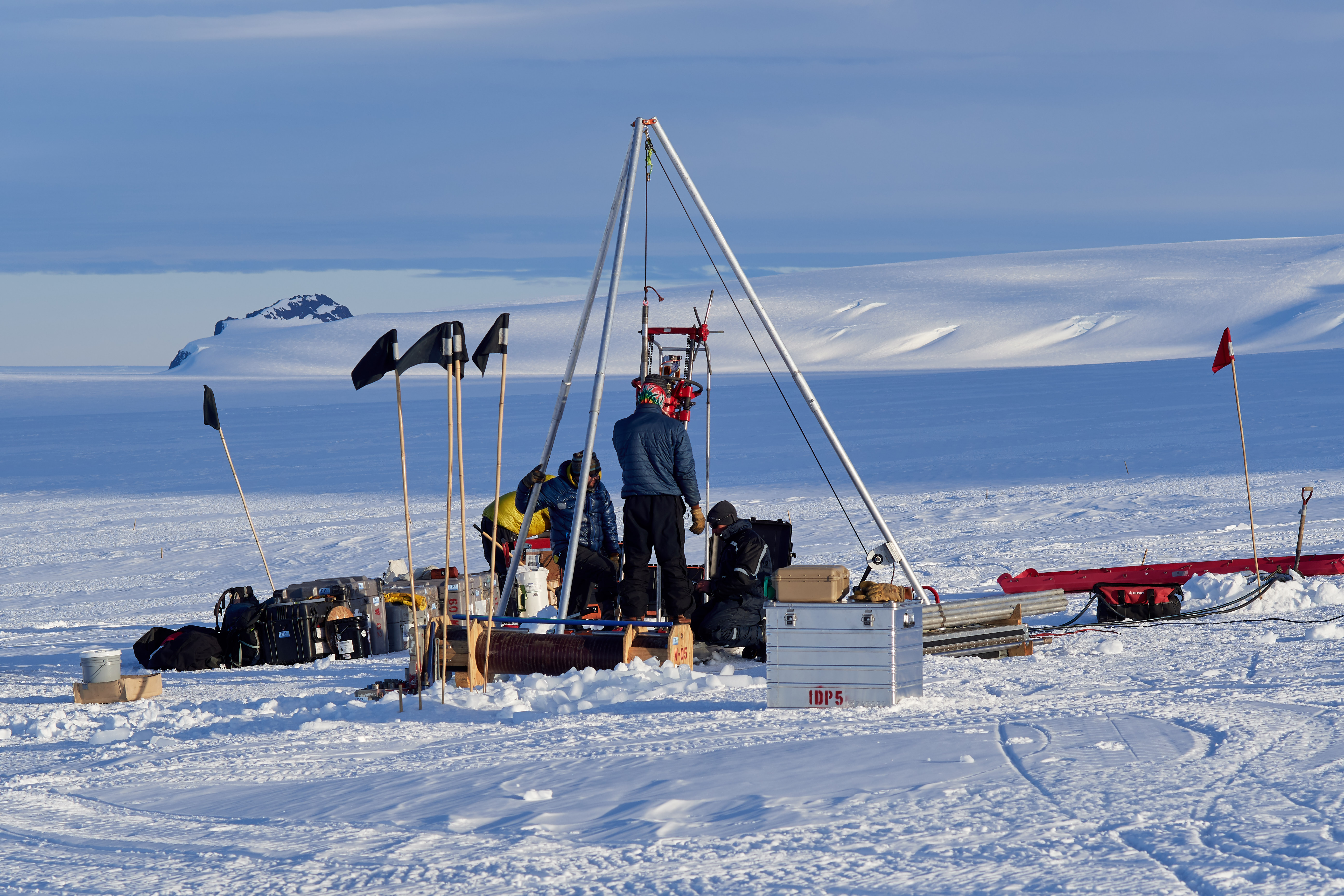 The joint US/UK five-year programme to study the future contribution of Thwaites Glacier in West Antarctica to global sea-level rise – the International Thwaites Glacier Collaboration (ITGC) – announces news on the forthcoming field season due to the COVID-19 pandemic.
ITGC is funded by the US National Science Foundation (NSF), and the UK Natural Environment Research Council (NERC) with logistic support from the British Antarctic Survey (BAS) and US Antarctic Programme (USAP). ITGC is the largest programme of field science ever undertaken in Antarctica, and requires support from ships and aircraft to access the remote Thwaites Glacier, which drains an area the size of Britain or the state of Florida and is making a significant contribution to global sea-level rise.
For both BAS and USAP, the highest priority for the upcoming field season is to ensure safety for everyone deployed to Antarctica and to keep Antarctica free from COVID-19. To achieve this, both logistics organisations have announced a significant reduction in their capability for the 2020/21 summer season.
The substantial programme of ice-based science planned by ITGC in central West Antarctica for 2020/21 has been postponed. Ship access to the area was not scheduled for 2020/21 in either the NSF or NERC programmes. At present, it is anticipated that only a few personnel will visit Thwaites Glacier during the coming season, and their role will be to maintain and protect equipment and infrastructure, ensuring that science can resume when conditions allow. Operational teams, in both the UK and US, will continue to work with ITGC scientists and support staff working on ITGC (including collaborators from Sweden, Germany and Korea) to support them in planning future fieldwork.
Professor David Vaughan on behalf of the ITGC Science Coordination Office says:
"ITGC is a priority for both NSF and NERC, our respective national Antarctic Programmes, and for the science community we support. After a very successful season in the Antarctic summer of 2019/20, that community is excited to complete its work. However, working in Antarctic always brings surprises and disappointments, and as ever the safety of everyone is paramount. We are all committed to delivering our science goals just as soon as we can get back to Thwaites Glacier."
Ends
Media enquiries to Athena Dinar, part of the Science Coordination office of the International Thwaites Glacier Collaboration
E: amdi@bas.ac.uk; +44 (0) 7909 008516
thwaitesglacier.org